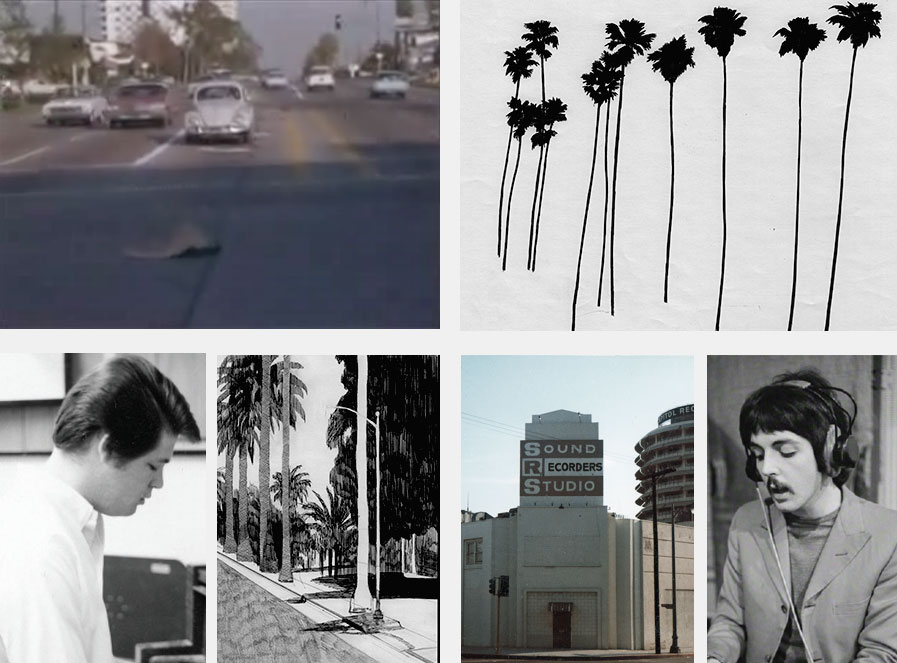 Documentary film, proposed by François Ducat and Guy-Marc Hinant.
Co-produced by Squarefish.
With the support of the PACA region, the MEDIA Europe Creative program and the Wallonia Brussels Federation.
During a brief period, between 1965 and 1967, the most popular musicians were attracted to experimentation. The public followed. The industry followed. A unique phenomenon that brings together commerce and avant-garde. The most emblematic of these artists are Brian Wilson (The Beach Boys) and Paul McCartney (The Beatles). Carried by a favorable context, Paul launches out in radical sound experiments. On his side, Brian realizes his most ambitious productions in spite of the incomprehension of his entourage and his record company.
Their success and their influence on the culture of the time will be planetary. But Brian, in the grip of his demons, finally abandons « Smile », his teenage symphony project and sinks into depression for many years. Paul, for his part, gives way to John Lennon who will enjoy the image of the experimenter within the Beatles, thanks to Yoko Ono.
This revolutionary period will be told by Barry Miles and David Leaf, respectively biographers of Paul Mac Cartney and Brian Wilson, and other witnesses of this momentum.
Archival documents and an evocation in animated painting of the meeting between Brian and Paul during the recording of « Smile » – a masterpiece that remained unreleased for 40 years – will enhance the film, which will question transgressions and aesthetic prohibitions in the light of this « magical interlude » where, for a time, everything was possible.