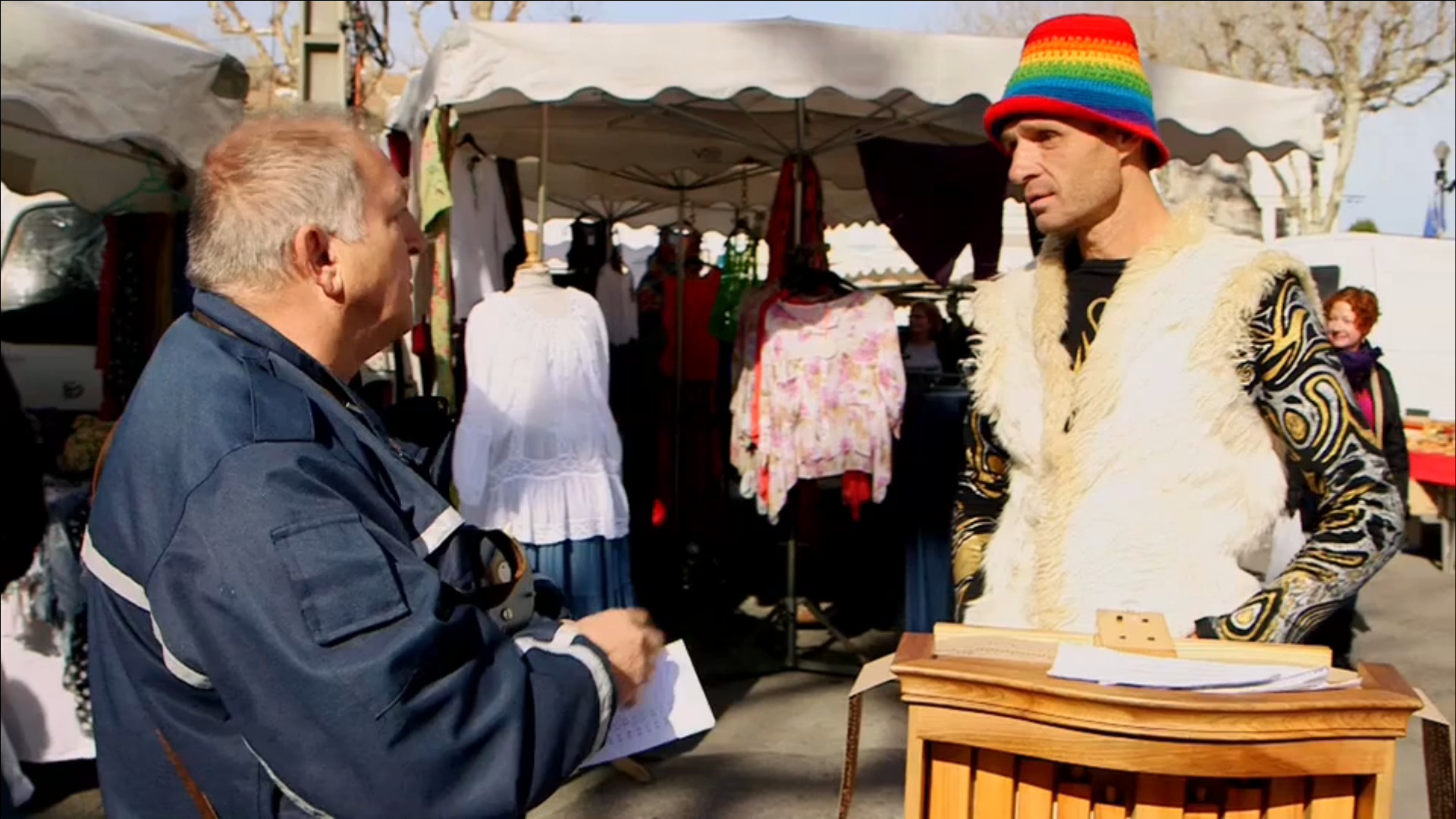 52', directed by Gautier Isambert.
Coproduced by France Télévisions and Images de Provence.
With the support of the City of Saint-Rémy-de-Provence.
Way before the tourists take by storm one of the most charming market in Provence, showmen, crafstmen, peddlers, everybody is busy offering the onlookers an highly colorful show.
Its main actor is Alain Vidal, peddler for the past 12 years, and in that capacity has some considerable power.
Charming and loudmouthed, he is not impressed by anybody and distributes with authority the rare available spots to the numerous showmen who were awarded the title of "wanderers".
Going through his journey and situations that he reveals, this film is boasting itself to reveal the other side of the coin and to show that hidden behind the "picture perfect postcard" another act is taking place. It is about balance of shaky power.
The showman's personality is the perfect example, mixing efficiently the two dimensions of this representation. On one side what is visible and feeds the fantasy  (the acts, humour, gestures and accent… ) relayed by the show offered by the market itself (light , colour , smells…), on the other side, something the simple passerby does not notice, the hierarchy of power set up by the peddler in order to assure the good function ot the market.
Deep into the market place of Saint-Rémy-de-Provence, this film goes towards the backstage of an event that draws thousands of tourists from all over the world every Wednesday.