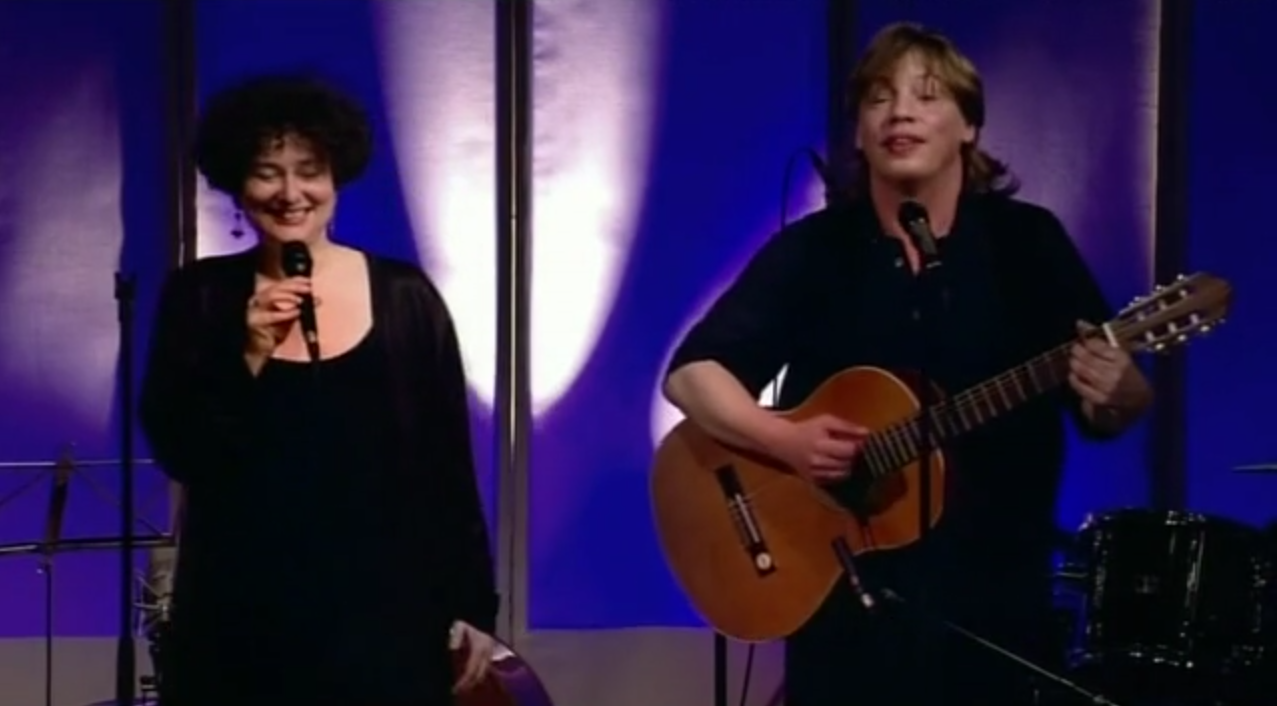 43', directed by Turi Finocchiaro and Nathalie Rossetti.
Coproduced by ARTE France and Les Films de la Mémoire.
With the support of the CNC.
Selected at the Chicago European Union Film Festival (USA), the Jewish Eye Film Festival (Israël), the 20th Pärnu International Film Festival (Estonia), the Festival of Jewish Cinema (Australia), the Klezmer Musica Fest. di Ancona (Italia), the Festival di San Benedetto del Tronto (Italia), the Festival dei Popoli (Florence, Italia), the Festival Giornata della Memoria (Istituto Polacco di Roma).
Arte Distribution.
Who thought the Yiddish music had disappeared in the ghettos' ashes? It still exists indeed. Through portraits of several emblematic figures of the contemporary Yiddish music, this concert film is a meeting with the revival of the Yiddish music.