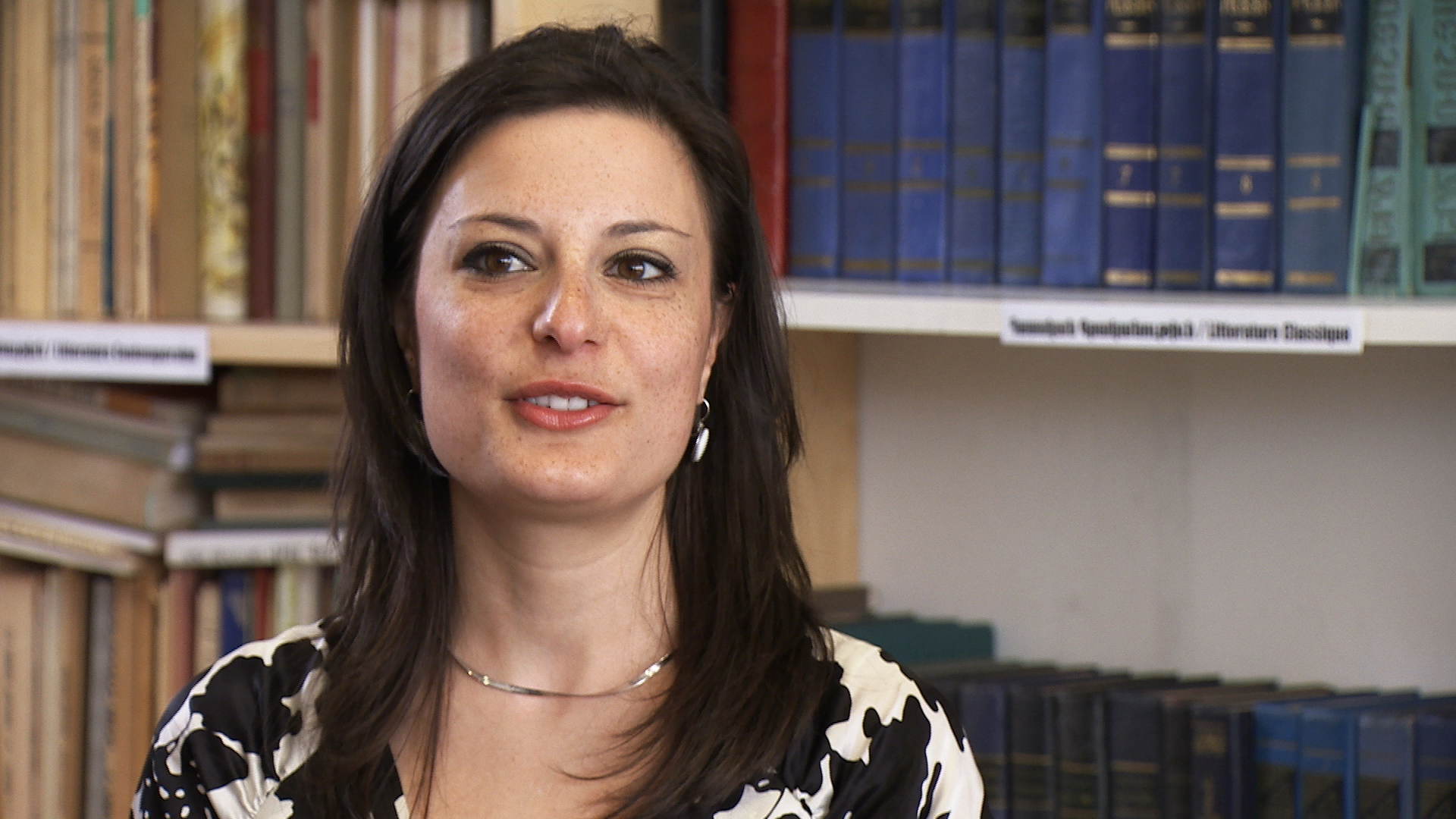 52', directed by Jean-Pierre Carlon.
Coproduced by France Télévisions and EJH Productions.
With the support of the CNC, the PACA region, the Fondation for the Shoah's Memory, the ACSÉ-Images of the diversity, the City of Marseille and the General Council of the Bouches-du-Rhône.
Selected at the FIPATEL 2013.
"I've dreamt of Armenia" weaves between souvenir and what's to come. Their names might be Jacques Ouloussian, Gilbert Leonian, Stephan Indjeyan, their common wealth is their Armenian identity, a quest to find balance between their painful history and its projection towards the future.
This movie translates the dual feeling inside them, the worry to preserve their culture which suffered the loss of their historical homeland and the will to integrate fully into the country that welcomed them. Even though they still dream about Armenia that they lost, they are 100% French and very few go back to settle. We relive this terrible tragedy with Ovsanna Kaloustian, a 105-year-old survivor of the genocide that struck a whole nation. In the meantime, Sathenik Haroutunian keeps the memories of her return to Armenia in 1947 during the Soviet regime. However, the Armenian diaspora history includes the more recent revolt and youth support of the armed conflict to bring into the open the 1915 genocide and the land that belonged to Armenians being taken away from them. It is about this people, scattered around the world, still attached to the last bit of Armenia in peril because of the Upper-Karabagh conflict in Azerbaijan. We relive this war with the chief editors of "New Armenia", Robert Salapian, Stephan Indjeyan and Ara Toranian. With the mediatic battle revolving around the new law proposed by Valerie Boyer, certain historians using it has a shield, pressures from Ankara and the French Turkish community, we can imagine that we are still far from seeing Armenians finally obtain justice.