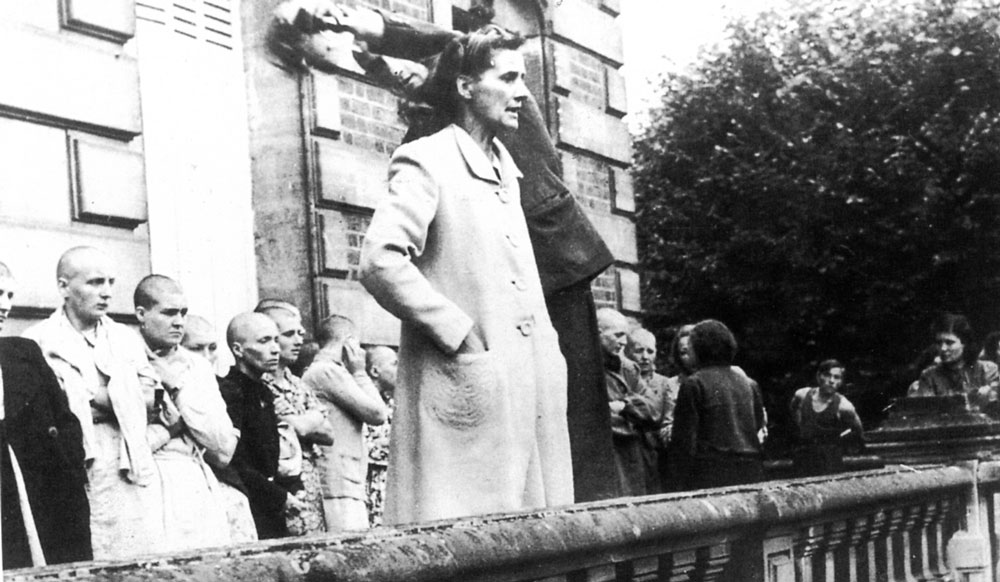 52', directed by Jean-Pierre Carlon.
Coproduced by France Télévisions. With the participation of the ERT.
With the support of the CNC, the PROCIREP, the ANGOA and the General Council of the Bouches-du-Rhône.
Selected at the FIGRA 2007. FIPATEL 2008. Amiens International Film Festival 2008.
Other broadcasts: RTS (Switzerland), Histoire (France).
Until very recently, the historians tended to reduce the episode of the women shaved at the Liberation.
The silence which fell down on this episode, probably fed by the bad conscience of the torturers and the shame of the victims, encouraged Jean-Pierre Carlon to unearth this history to understand what pushes the men still nowadays to have this kind of behaviors of another age.
Edition DVD France Télévisions Distribution.