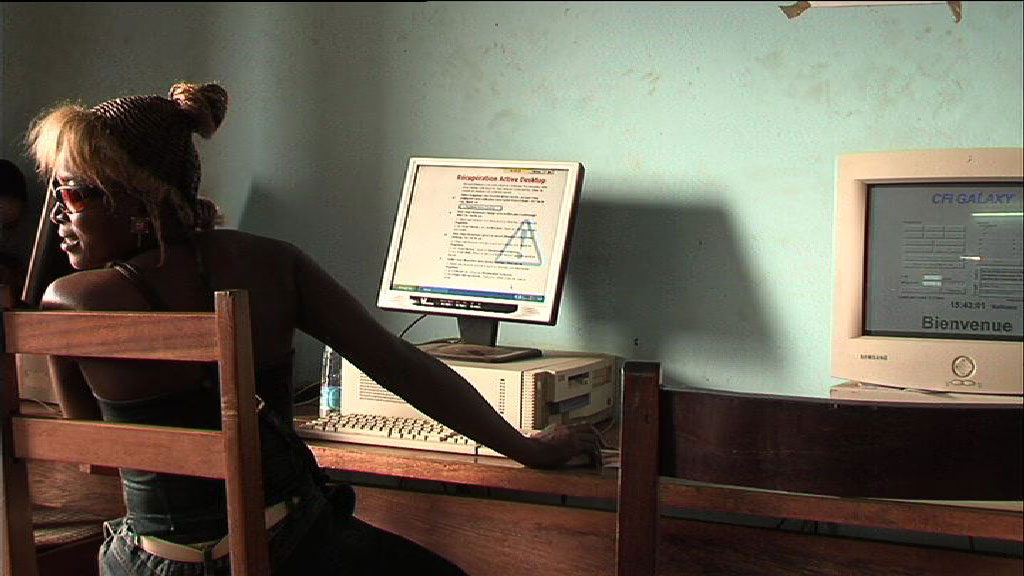 52', directed by François Ducat.
Coproduced by France Télévisions, the RTBF, Iota Production and the WIP. With the participation of France Ô.
With the support of the CNC, the ACSÉ, the French Community of Belgium, the DGCD and the PACA region.
Selected at the 2005 Pro Pitch of the CRRAV.
Selected at the FIGRA 2008. Official Selection at the Panafrica international Festival of Montreal, Vues d'Afrique 2008. Avant-premiere in Belgium at the Bozar. Festival Africa in the picture of Amsterdam 2008. Namur International French-language Film Festival 2008, in competition for the Documentary – Public Prize. International Festival of Creative Documentaries, « Les Escales Documentaires » of La Rochelle 2008, International Competition. 4 Screens European Festival 2008 of Paris, Official Competition. Documentary Film Festival "Filmer à tout prix" of Brussels 2008. Best Documentary Prize at the International Independant Film Festival of Brussels 2008. Festival Jean Rouch 2009. Festival Objectif Doc 2009 of the Wallonie-Brussels Center of Paris. African cultures Festival of Cozes 2009. . African cinema Festival of Tarifa 2009. Monte Carlo Television Festival 2009. Monterrey International Film Festival (Mexico 2009). In competition at the Millenium International Festival of Bruxelles 2009. Selected at the Astra Film Festival 2009 (Romania), at the Festival International Ethnographic Film (Brasil). 20100 TRT Int. Documentary Film Competition of Istanbul.
Other broadcasts: TV5 Monde, VRT. Acquisition by First Run/Icarus Films (United States and Canada).
Distribution: WIP.

"North-south.com" deals with North-South relations through testimonys of Net surfers of Europe and Africa which made meetings via Internet.
This phenomenon, today in full expansion in Cameroun, has dramatic consequences. The film attempts to translate the perverse effects of the south by the north.