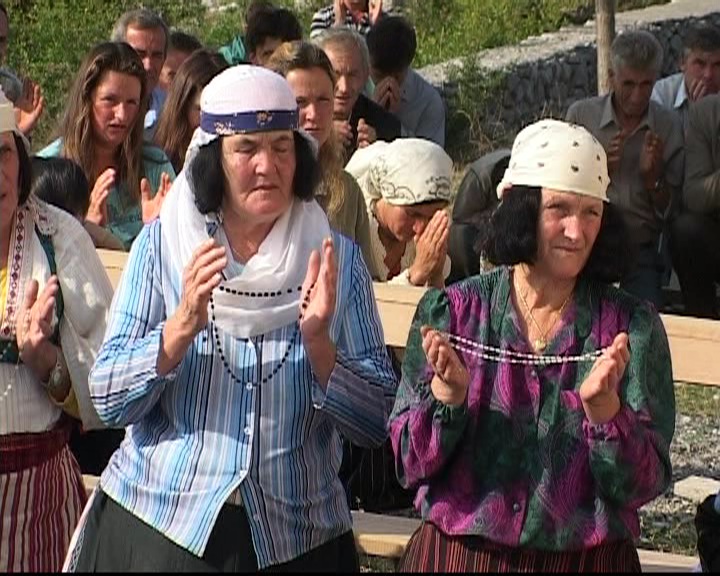 52', directed by Nathalie Rossetti and Turi Finocchiaro.
Coproduced by France Télévisions, the RTBF, Tribu Films and the WIP. With the participation of the ERT. With the support of the CNC, the French Community of Belgium and the General Counsil of the Bouches-du-Rhône.
Public Prize ex æquo at the Faito Doc Festival (Italy). Selected at the Cultures in Mediterranee Festival 2008 (Bastia). Festival of Salerno 2008 (Italy). Special mention of the Jury at the Festival in San Benedetto del Tronto 2008 (Italy). Selected at the FIPA 2009. In competition at the Huesca Film Festival 2009 (Spain). Best European Documentary Prize of eastern europe at the Astra Film Festival 2009 (Romania). Best Documentary Prize ex æquo at the Cinema Festival e Diritti 2009 (Italy). Festival « Traces de vies » of Clermont-Ferrand 2009 (France). Adem Demaçi human right's special prize at the One World Human Rights International Documentary Film Festival of Prishtina-Kosovo 2009. 7e Eyes and Lens Ethnographic Film Review of Warsaw. Best Prize of Creation Documentaries at the FIFDH Paris 2010. Adriatic Mediterranean International Festival 2010 of Ancona (Italy). International Anthropological Film Festival Contro-Sguardi of Perugia (Italy). Mediterranean Film Festival of Brussels 2010. International Festival DerHumALC (Argentina). Etnofilm Cadca Festival (Slovakia). Ankara International Film Festival (Turkey).
Other broadcasts: Rain TV LLC (Russia, Armenia, Belarus, Georgia, Kazakhstan, Kyrgistan, Moldavia, Tadjikistan, Ouzbekistan, Turkmenistan, Ukraine), KTO, SRF (Switzerlands). Distribution WIP.
Shkodër, North Albania. In 1991 Luce's son was murdered. Exploring the turmoil the country went through along with the personal and spiritual experience of this woman who chose to forgive the man who murdered her son, thus following the "Besa" specified in Lek Dukagjin's Kanun, we will move along the historical, religious and social path of today's Albania.
Today the "forgiven" sees Luce as a "mother": thanks to her he has been totally rehabilitated in the eyes of society… Luce has now become a peace mediator to help other families involved in a process of "blood justice".